Here are my 5 Outfit solutions to take you from office to evening. Primetime style, these are the key pieces that transform you from day to night. Most people, especially those in the city will be out for a drink or two after a day at the office. Whilst weekends are reserved for family and friends.
In early spring it is still cool enough to keep wearing leather. When I'm meeting the girls after work, my go to outfit is a leather skirt or trousers with a nice blouse or shirt and definitely a blazer for the smart office look. Leave the blazer in the office and hello cocktails.
You can also wear a sleeveless shift dress paired with a shirt, When its 6 o'clock remove the shirt and step on to the the dance-floor.
The high-waist trousers is another great solution. Wear this with a cropped shirt or blouse for a sexy evening out. In the office you'll wear a buttoned blazer or cardigan or sweater. Boom!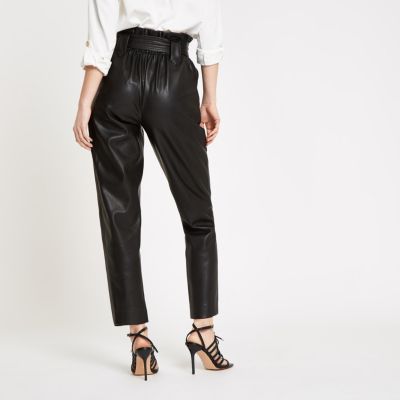 Why not pair a black skirt, worn just above the knee with a grey jumper and a pair of tights? After 6 pm, throw away those tights, change into a colourful stiletto and you are good to go!
That jumper with a deep V that's hidden on the top shelf can be a lifesaver. Wear over a blouse or tee for the office. When you are ready for that glass of red wine, throw away the blouse, flip the deep V to the back and hello vino.